• art • color • cyanotypes • exhibition • fine art photorgraphy • nature photography • so foto galleri • södermalm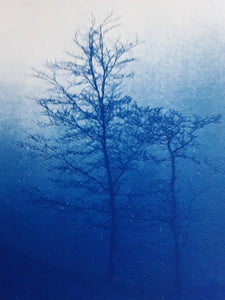 PREUSSISKT BLÅTT - PÅ JAKT EFTER JATVINGERNAS FÄRG, the exhibition by Dalia Lopez Madrona will open the autumn season of the So Foto Galleri on the 30th of August, 2023 at 17.30! We are extremely excited to present this extraordinary exhibition by Dalia Lopez Madrona at So Foto Galleri in Stockholm. The exhibition opens on the 30th of August and lasts until the 21st of September 2023. The opening evening, VERNISSAGE will take place from 17:30 to 20:00. Dalia Lopez Madrona is the artist with a bunch of different art educations. She  started studying art in Lithuania (her motherland), and then she continued...
---
• fine art photorgraphy • nature photography • photo • photo art • photography • portrait photography • travel photography • urbanphotography • VERNISSAGE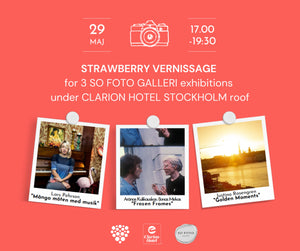 SO FOTO GALLERI presents 3 photography exhibitions in cooperation with CLARION HOTEL STOCKHOLM. STRAWBERRY VERNISSAGE AW ` MAKE MEMORIES NOT WAR` for 3 exhibitions curated & produced by SO FOTO GALLERI will be celebrated on the 29th of May 2023. The second floor of the CLARION HOTEL STOCKHOLM will be transferred to temporary extension of SO FOTO GALLERI for at least four months during the summer season of 2023. The list of the photographers/ exhibitions: Lars Pehrson "Många möten med musik" Arūnas Kulikauskas & Jonas Mekas "Frozen Frames" Justina Rosengren "Golden Moments" Lars Pehrson has worked as a photographer at Svenska...
---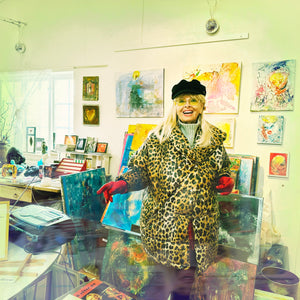 Margaretas engagemang och bidrag till konsten har sträckt sig över många år och flera karriärer. Margareta föddes i Härnösand i norra Sverige. Hon visade en affinitet för konsten i mycket ung ålder. Margareta blev fascinerad av klassisk balett efter besök av en dansare från Stockholm, och började studera på den enda skolan i hemstaden. Även om hon brinner för dans, som hon fortsatte att utöva under hela sin karriär, fann Margareta en speciell tillfredsställelse i bildkonsten. Margaretas första erfarenhet av färg var hemma hos hennes mormor. Hon minns med glädje hur hon gav sina knappar som färgades av vatten. Från...
---
• art • black and white • color • exhibition • exhibition opening • gallery • nature • nature photography • photography • so foto galleri • travel photography
"He shoots from the hip" it was told about the photographer Mikael Kårelind. And yes, he does, but the ability to see, to capture that very moment is Kårelind's absolute strength. Now So Foto Galleri is showing a collection of black/white and color images ranging from travels in Asia, Europe, and the USA, to curious cows, cats and birds in his place in West Götaland. Animals and nature are obvious motifs, but the great passion is to photograph people in motion. Humorous and thought-provoking, populated images. Speed ​​and fresh breeze are always permanent with great respect for those who are depicted....
---
• exhibition • gallery • LARS PEHRSON • MUSIC • MUSIC ARTIST • MUSIK • photography • PORTRAIT PHOTOGRAPHY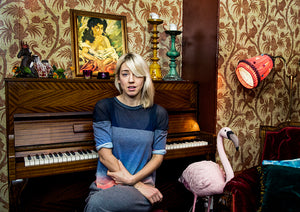 When LARS PEHRSON came into our gallery last spring and showed us his project, we have decided immediately that this would be very interesting exhibition and we must plan it in the nearest future. Today You can see the exhibition MÅNGA MÖTEN MED MUSIK (Many meetings with the music) at SO FOTO GALLERY. The name itself reflects the exhibition very well, so it gives You the possibility to meet some of the music artists Lars have met during his work, and not on stage as usual, but more intimate. Meet Tomas Ledin, Lykke Li, Zara Larsson, Miss Li, Annika...