• analog • Ann Lehndal Skansen • art • exhibition • gallery • photo • photography • portrait photography • södermalm • sofo • stockholm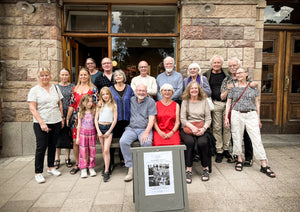 The last scheduled exhibition before the temporary collection Moments Sofo, Stockholm, Sweden has started, was "GLUGG Midsommaren 1972" by Ann Lehndal Skansen, which documented summer life, focused on Midsummer, 5o years ago. We had the pleasure to host this exhibition from the 15th to the 29th of July, 2022 and the opening event attracted the crowd, which was slightly bigger than usual. The part of the crowd were the members of the GLUGG and their family members. Some of them have not seen each other for 5o years. Good emotions and nice memories. Some of the memories You can find below....
---
• exhibition • gallery • Justina Rosengren • photography • snow • snow in sofo • södermalm • sofo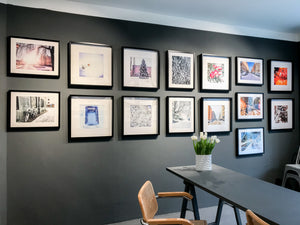 Opening exhibition Snow is Sofo by Justina Rosengren is closing down on  29th of May. The collection stays on our web shop and all the prints are  available for buying online. Read more about Justina Rosengren and snow.