• analog • art • black and white • exhibition • exhibition opening • gallery • Ramunas Danisevicius • retrospective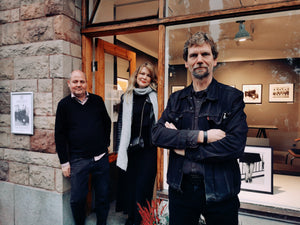 As photo gallery, were extremely happy to present the exhibition RETROSPECTIVE by Ramūnas Danisevičius with the VERNISSAGE on the 4th of November 2022. Ramūnas Danisevičius, was not only participating during the exhibition opening, but also during the rest of the weekend, which were whole 2 days dedicated for meeting the gallery visitors and photography lovers. This is becoming a tradition which means that when we have the exhibition opening on Friday, the photographer or artist is in the gallery meeting the visitors. This was the first personal exhibition for Ramūnas Danisevičius in Sweden, in Scandinavia and in Northern Countries. We...
---
• analog • Ann Lehndal Skansen • art • exhibition • gallery • photo • photography • portrait photography • södermalm • sofo • stockholm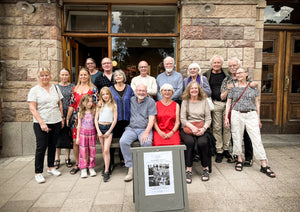 The last scheduled exhibition before the temporary collection Moments Sofo, Stockholm, Sweden has started, was "GLUGG Midsommaren 1972" by Ann Lehndal Skansen, which documented summer life, focused on Midsummer, 5o years ago. We had the pleasure to host this exhibition from the 15th to the 29th of July, 2022 and the opening event attracted the crowd, which was slightly bigger than usual. The part of the crowd were the members of the GLUGG and their family members. Some of them have not seen each other for 5o years. Good emotions and nice memories. Some of the memories You can find below....