• animals • art • black and white • color • exhibition • exhibition opening • gallery • nature photography • photo • photo art • photography • travel photography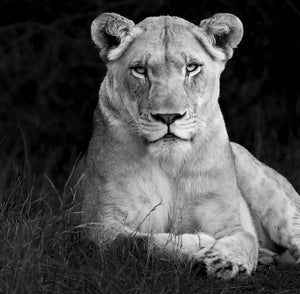 Photographer Anders Andersson calls himself a photo adventurer who has been capturing  polar bears, king penguins and elephants.  Living in Stockholm, close to nature, he is delivering pictures almost every day, showing us the beauty of nature we are living close by.  He shows us the things we are probably missing in a hurry while stressing through the life. Anders captures those moments for us. In order to meet his favourite models, he has to be a very often traveler to long distance destinations. Then it takes time, special technique and experience to meet them and capture the moment. ...
---
• art • black and white • color • exhibition • exhibition opening • gallery • nature • nature photography • photography • so foto galleri • travel photography
"He shoots from the hip" it was told about the photographer Mikael Kårelind. And yes, he does, but the ability to see, to capture that very moment is Kårelind's absolute strength. Now So Foto Galleri is showing a collection of black/white and color images ranging from travels in Asia, Europe, and the USA, to curious cows, cats and birds in his place in West Götaland. Animals and nature are obvious motifs, but the great passion is to photograph people in motion. Humorous and thought-provoking, populated images. Speed ​​and fresh breeze are always permanent with great respect for those who are depicted....
---
• exhibition • gallery • LARS PEHRSON • MUSIC • MUSIC ARTIST • MUSIK • photography • PORTRAIT PHOTOGRAPHY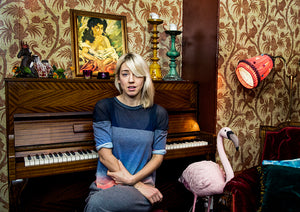 When LARS PEHRSON came into our gallery last spring and showed us his project, we have decided immediately that this would be very interesting exhibition and we must plan it in the nearest future. Today You can see the exhibition MÅNGA MÖTEN MED MUSIK (Many meetings with the music) at SO FOTO GALLERY. The name itself reflects the exhibition very well, so it gives You the possibility to meet some of the music artists Lars have met during his work, and not on stage as usual, but more intimate. Meet Tomas Ledin, Lykke Li, Zara Larsson, Miss Li, Annika...
---
• analog • art • black and white • exhibition • exhibition opening • gallery • Ramunas Danisevicius • retrospective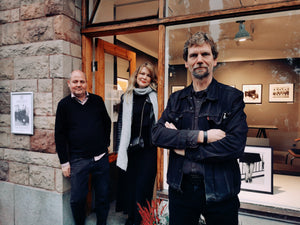 As photo gallery, were extremely happy to present the exhibition RETROSPECTIVE by Ramūnas Danisevičius with the VERNISSAGE on the 4th of November 2022. Ramūnas Danisevičius, was not only participating during the exhibition opening, but also during the rest of the weekend, which were whole 2 days dedicated for meeting the gallery visitors and photography lovers. This is becoming a tradition which means that when we have the exhibition opening on Friday, the photographer or artist is in the gallery meeting the visitors. This was the first personal exhibition for Ramūnas Danisevičius in Sweden, in Scandinavia and in Northern Countries. We...
---
• analog • Ann Lehndal Skansen • art • exhibition • gallery • photo • photography • portrait photography • södermalm • sofo • stockholm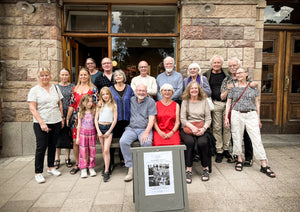 The last scheduled exhibition before the temporary collection Moments Sofo, Stockholm, Sweden has started, was "GLUGG Midsommaren 1972" by Ann Lehndal Skansen, which documented summer life, focused on Midsummer, 5o years ago. We had the pleasure to host this exhibition from the 15th to the 29th of July, 2022 and the opening event attracted the crowd, which was slightly bigger than usual. The part of the crowd were the members of the GLUGG and their family members. Some of them have not seen each other for 5o years. Good emotions and nice memories. Some of the memories You can find below....