News — portrait photography
• fine art photorgraphy • nature photography • photo • photo art • photography • portrait photography • travel photography • urbanphotography • VERNISSAGE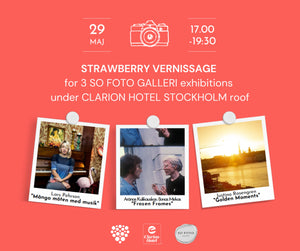 SO FOTO GALLERI presents 3 photography exhibitions in cooperation with CLARION HOTEL STOCKHOLM. STRAWBERRY VERNISSAGE AW ` MAKE MEMORIES NOT WAR` for 3 exhibitions curated & produced by SO FOTO GALLERI will be celebrated on the 29th of May 2023. The second floor of the CLARION HOTEL STOCKHOLM will be transferred to temporary extension of SO FOTO GALLERI for at least four months during the summer season of 2023. The list of the photographers/ exhibitions: Lars Pehrson "Många möten med musik" Arūnas Kulikauskas & Jonas Mekas "Frozen Frames" Justina Rosengren "Golden Moments" Lars Pehrson has worked as a photographer at Svenska...
---
• exhibition • gallery • LARS PEHRSON • MUSIC • MUSIC ARTIST • MUSIK • photography • PORTRAIT PHOTOGRAPHY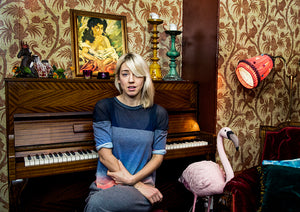 When LARS PEHRSON came into our gallery last spring and showed us his project, we have decided immediately that this would be very interesting exhibition and we must plan it in the nearest future. Today You can see the exhibition MÅNGA MÖTEN MED MUSIK (Many meetings with the music) at SO FOTO GALLERY. The name itself reflects the exhibition very well, so it gives You the possibility to meet some of the music artists Lars have met during his work, and not on stage as usual, but more intimate. Meet Tomas Ledin, Lykke Li, Zara Larsson, Miss Li, Annika...
---
• analog • Ann Lehndal Skansen • art • exhibition • gallery • photo • photography • portrait photography • södermalm • sofo • stockholm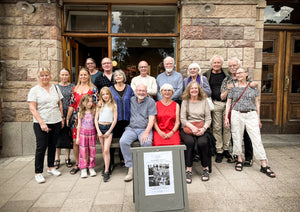 The last scheduled exhibition before the temporary collection Moments Sofo, Stockholm, Sweden has started, was "GLUGG Midsommaren 1972" by Ann Lehndal Skansen, which documented summer life, focused on Midsummer, 5o years ago. We had the pleasure to host this exhibition from the 15th to the 29th of July, 2022 and the opening event attracted the crowd, which was slightly bigger than usual. The part of the crowd were the members of the GLUGG and their family members. Some of them have not seen each other for 5o years. Good emotions and nice memories. Some of the memories You can find below....
---
• concert protography • exhibition • exhibition opening • fine art photorgraphy • gallery • new gallery • newly opened • peter kjellerås • photo • photography • portrait photography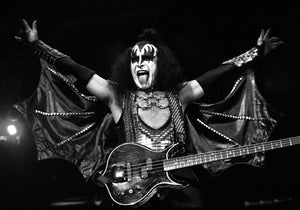 Last weekend we had opened the exhibition FOLKKÄRT OCH SVARTVITT by Peter Kjellerås in our, So Foto, gallery. The exhibition consists of black and white concert and portrait photography of famous Swedish and international artists taken by Peter Kjellerås. For all of us it feels great to see these images, not even because of cultural hunger, but because Peter has captured our idols in his way, special way. Many people have been to those concerts and the photographs certainly brings the good memories back. If You were born in this century, come to this exhibition for visualizing the legends You...